v i s t a d a i s -
perfectly ecological
defiantly autonomous
surprisingly semi-permanent
planning acquiescent
deliciously luxurious
To help satisfy the increasing demand for unique, enriched and sustainable leisure experiences. vistadais is an elegant and complete 'off-grid, plug & play' accommodation solution for those areas previously deemed unsuitable, or too expensive, for conventional structures.
The growth in overnight stays in the UK is creating demand for accommodation that outstrips current supply. This has created a challenge for established and new hoteliers alike.
With its off-grid capabilities and luxurious design, vistadais provides the ideal solution for the increasing number of people looking to be pampered with more unconventional short break 'experience vacations'.
We take pride in our green credentials.
Everything about vistadais has been designed with the environment in mind.
Our considered, groundbreaking thinking has led to us refining and enhancing all aspects of the vistadais product over the past three years.
From the innovative choice of materials right the way through to generation of power and disposal of waste - the result is complete, self contained, tested and commissioned, off-grid accommodation. Light flows in from every angle to maximise the view every morning,afternoon and evening.
vistadais is delivered ready to plug and play, wherever the site.
A new product to help the rural economy.
DIVERSIFY & MONETISE your land.
With 70% of the UK landmass dedicated to farming, vistadais has been designed to help landowners yield alternative income from their untapped resources.
Established short break accommodation is undergoing change, with new entrants disrupting the market. At the same time, the agriculture industry is evolving into more diverse business activities.
Fully self-sufficient and needing no connection to existing infrastructure for electricity, water and sanitation, vistadais can be located virtually anywhere, even on difficult terrain where traditional build construction is impossible or very costly.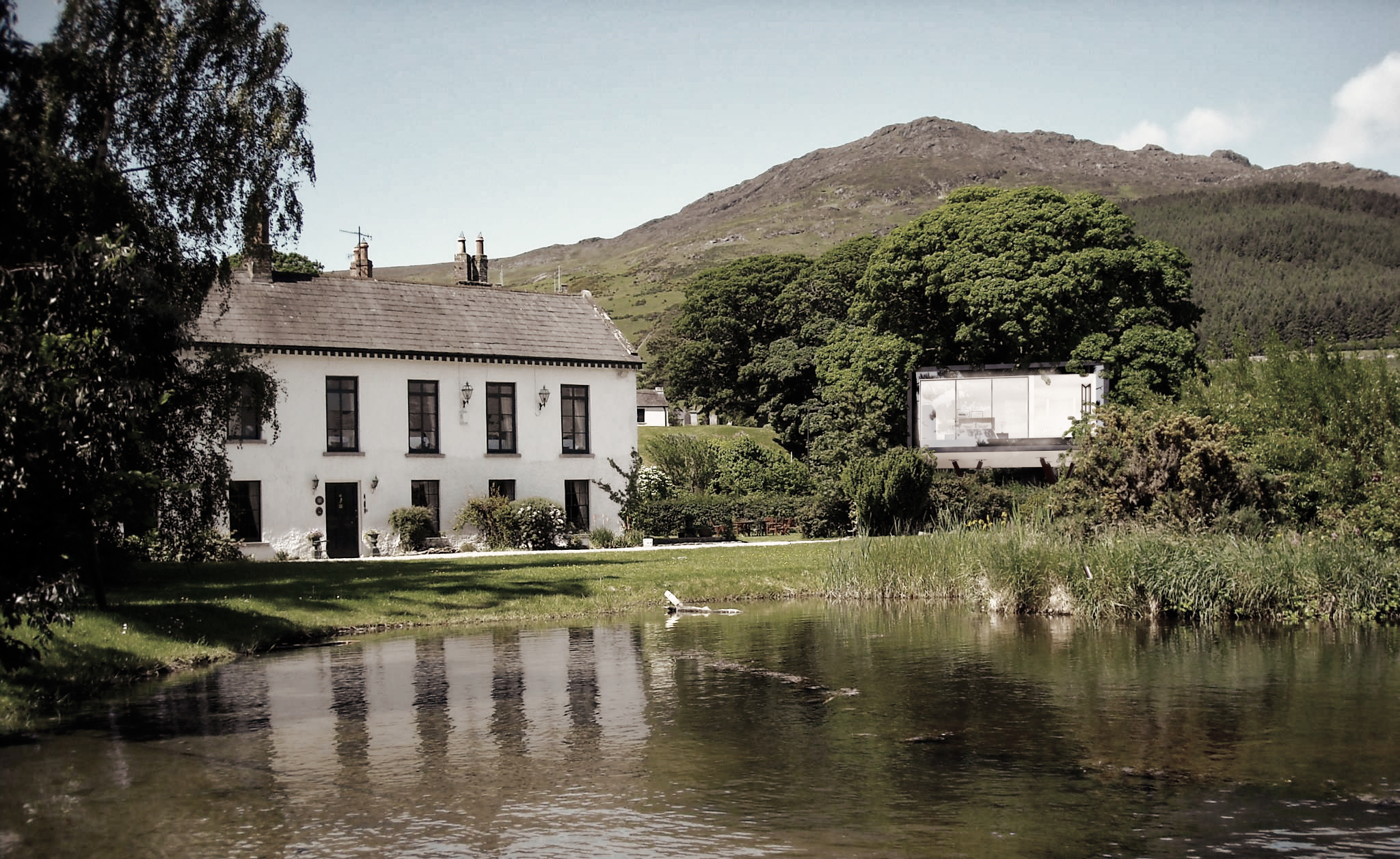 Without disruption to your existing facility, increase your room inventory easily, quickly and cost effectively.
Make your exisitng assest work harder.
With its autonomous 'plug & play' solution, free from the logistical constraints of traditional building, vistadais helps hoteliers, B&B owners and publicans the opportunity to create additional accommodation and subsequent revenue, without the cost, disruption and time delays of a traditional build.